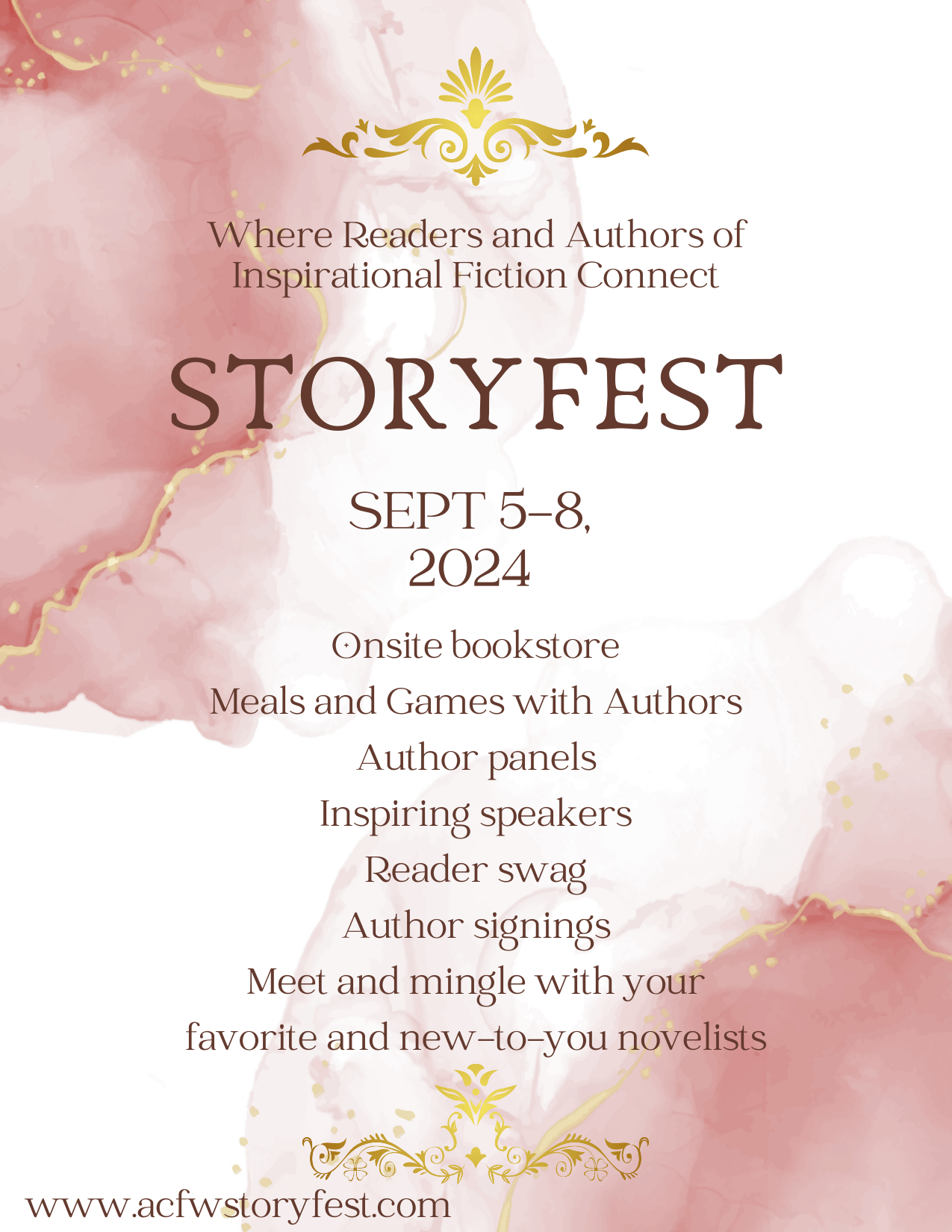 who's joining us for acfw storyfest?
---
when and where?
September 5-8, 2024
New Orleans, LA
Created with Christian Fiction Reader-Fans in mind: the 2024 ACFW Storyfest! Be a part of ACFW Storyfest. More details to come about the 2024 Storyfest in New Orleans! Stay tuned. 
Celebrate story and your favorite CF authors right on the premises of the ACFW conference—where hundreds of CF authors gather each year.
Bring a friend, your book club, and an extra suitcase for free books, in addition to the books that will be available for purchase onsite.
The list below were the scheduled authors for 2023 to give you an idea of the fun of Storyfest.