who's joining us for acfw storyfest?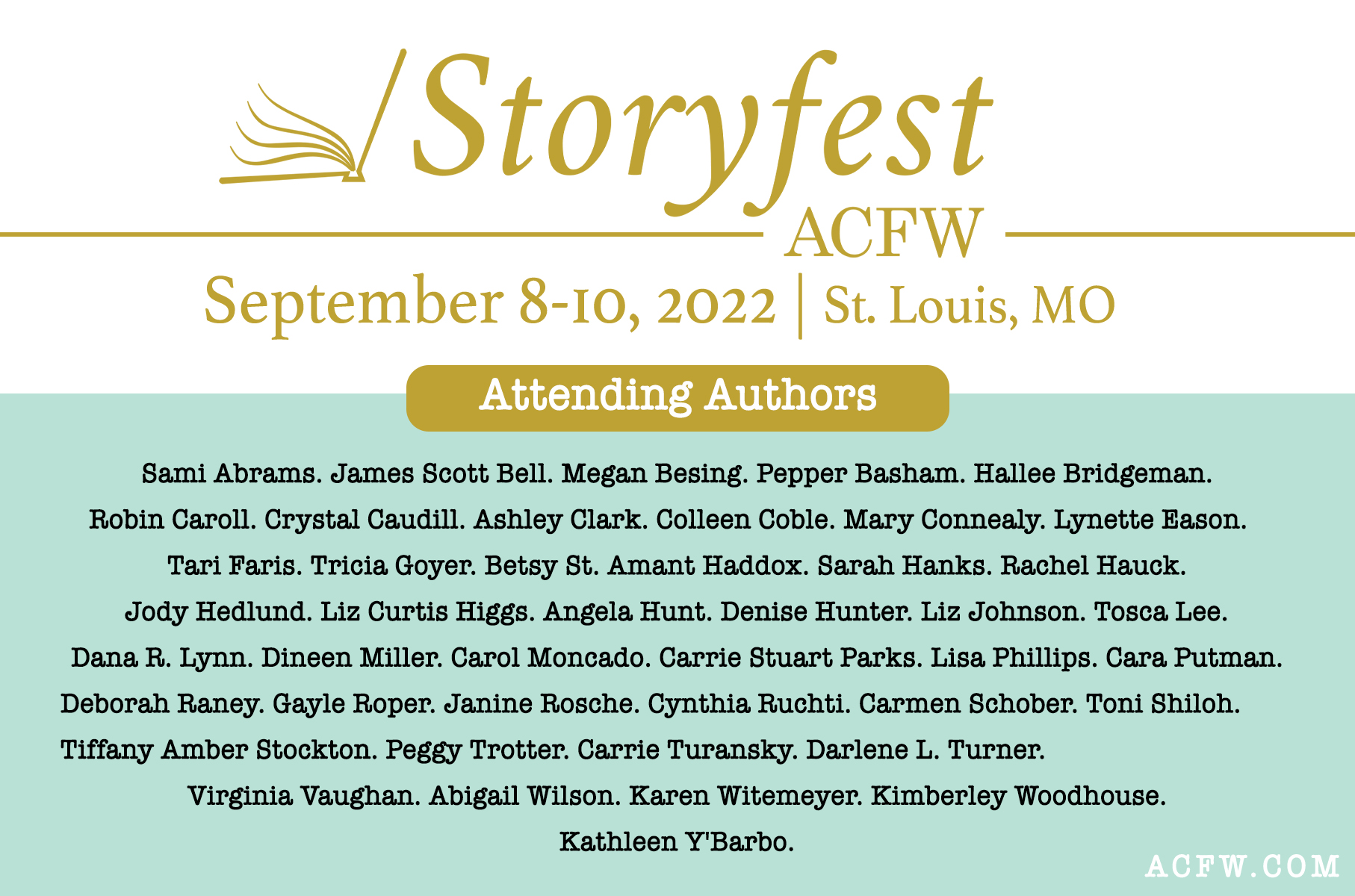 ---
---
Created with Christian Fiction Reader-Fans in mind: the 2022 ACFW Storyfest! Come be part of our inaugural year of hosting ACFW Storyfest (formerly the Christian Fiction Readers Retreat). It all takes place Thursday, September 8, 2022 afternoon-Saturday, September 10, 2022 at the Hyatt Regency at the Arch in St. Louis, Missouri.
The price of $199 (plus $15 non-refundable processing fee) includes a Meet & Greet with Christian Fiction authors on Thursday evening, and all-day Friday and Saturday sessions including free books, free swag, interactive games and fun with authors, informative panels, afternoon tea, and more. Friday dinner and Saturday breakfast, with author-hosted tables, are included, as well as joining a multitude of authors to hear the conference's keynote speaker, Liz Curtis Higgs, address.
You may also purchase an add-on Gala ticket ($140) which will allow you, the reader, exclusive access to ACFW's annual awards gala celebrating the best in Christian Fiction through our Carol Awards (published in the previous calendar year), Genesis Awards (as yet unpublished, writers to watch for), and other honors, including the 2022 ACFW Lifetime Achievement Award.
Come celebrate story and your favorite CF authors right on the premises of the ACFW conference—where hundreds of CF authors gather each year.
Bring a friend, your book club, and an extra suitcase for free books, in addition to the books that will be available for purchase onsite.
2022 Reader ACFW Storyfest Registration